Hi! I'm Bill Durney, founder of Durney Consulting.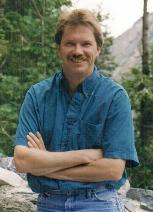 I'd have to say, computers are in my blood.
I've been involved with computers for over 25 years, starting back in my high school days - before the PC even arrived on the scene.
Beginning in 1982, I began working at Chart House Enterprises in their corporate office. There, I worked with PC's, networks, and mainframes. I've done data entry, computer operations, programming, networking, point-of-sales, end user training, personnel management and consulting. I've run both the IS production department and technical services department.
After Chart House, I worked for a national Value-Added Reseller - Entex Information Services. In my roles there, I worked with many customers in San Diego, both large and small. My jobs varied from working at customer sites as an engineer and later a consultant, to managing the team of engineers and customer relationships. I was responsible for service offerings and ensuring we met our clients needs.
For the past four years, I've had my own consulting business, addressing the needs of small businesses in San Diego County. With my experience on the customer side of the 'fence', to my knowledge of the service industry, I understand what it takes to provide world-class service for our clients.

Also, I can display this logo since I am a Microsoft Certified Professional!
If you're interested in the details, here's my resume.